March 3 is World Hearing Day, a day devoted to raising awareness for hearing loss and ear disorders globally.  This year's event is particularly special as it also celebrates the release of the first-ever World Report on Hearing by the World Health Organization.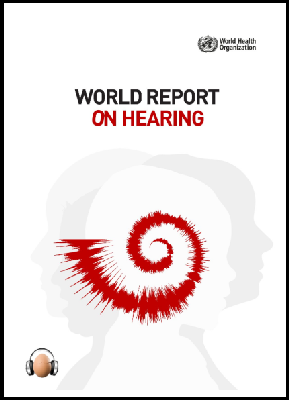 The World Report on Hearing is a comprehensive, data-driven resource covers hearing loss across the entire life span and recommends interventions to address it. It is designed to be an advocacy and educational tool for policy makers/government agencies to encourage the incorporation of ear and hearing care in national health plans and programs around the world.
The Global Foundation For Children With Hearing Loss is proud to have contributed to this tremendous, collaborative effort among hearing care stakeholders worldwide to shed light on the issue.
The release of the report in the global health sphere could not be more timely as there are over 34 million children globally with disabling hearing loss. The majority of them live in developing countries where access to essential interventions to address it are limited or not available at all, resulting in a permanent impact on their futures.
The World Report summarizes essential public health interventions for the provision of ear and hearing care services across the life course within the acronym "H.E.A.R.I.N.G.": Hearing screening and intervention; Ear disease and management; Access to technologies; Rehabilitation services; Improved communication; Noise reduction; and Greater community engagement.
Since 2010, the Global Foundation For Children With Hearing Loss has implemented sustainable programs in developing countries that address the continuum of care necessary for young children who are deaf or hard of hearing to listen and talk.  Check out our video to see how our work aligns with the recommendations of the World Report.
Please help us spread the word about the release of this report and the key messages within.  The World Report on Hearing is available for free download here.