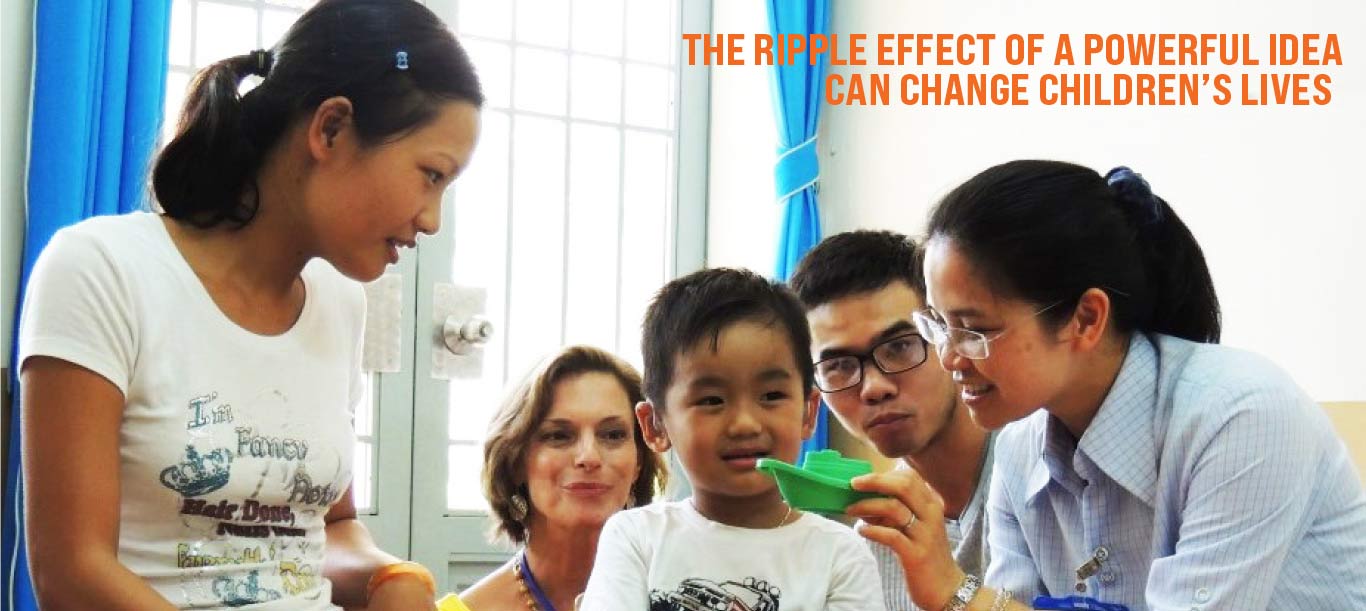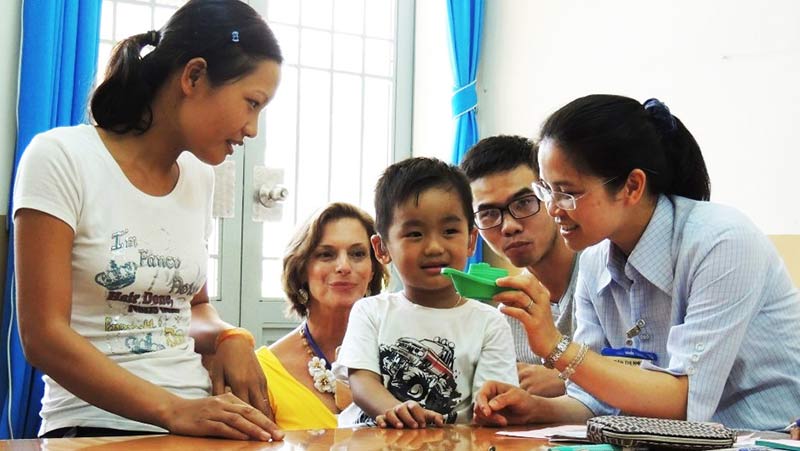 The ripple effect
of a powerful idea
can change children's lives
Our programs are built on collaboration and sustainability.
The Global Foundation For Children With Hearing Loss values the strong relationships and mutual trust we cultivate with our local partners. We work closely with them to develop and implement programs within the Continuum of Care that meet the unique needs and situation of a given country. 
We adapt our programs to the countries where we work, taking into account language, customs, and cultural nuances. For instance, we have collaborated with local professionals to develop assessment tools that are useful to their work but that often do not exist in low resource settings.
Instead of providing direct service, our emphasis is on enabling local people to support their own country's children with hearing loss across both health care and early education.  Further, our training programs employ a Train the Trainer approach. Those we train are prepared to share their knowledge with others, making the benefits exponential and sustainable. 
Our programs often evolve. As the local professionals we work with increase their understanding of pediatric hearing loss, they often identify new areas of need and seek additional support from the Global Foundation For Children With Hearing Loss to respond to those needs.
We take a long-term view and often commit several years to our programs and partners as we recognize that it can take time for advancements to take root. 
Our ultimate goal is to help our partners establish the locally-based expertise and services that young children with hearing loss,, both now and into the future, need to listen, talk, and thrive – no matter where in the world they live.
Please click on any of the links below to learn more about our programs: