OPPORTUNITY
Nepal has limited services and trained professionals to support young children with hearing loss. There is also a need for greater community and family awareness for pediatric hearing loss and how it can be addressed.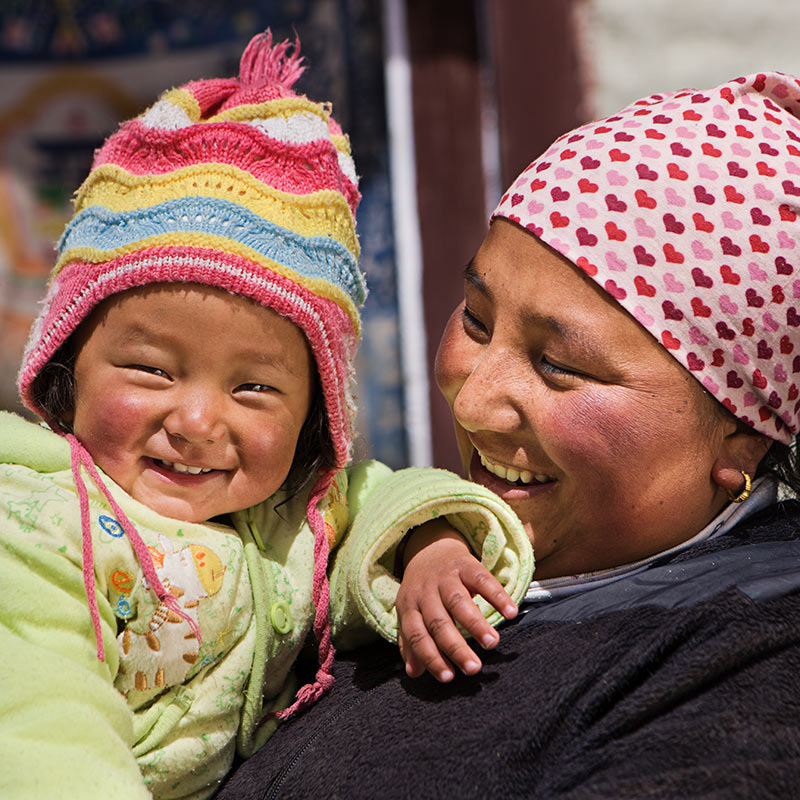 The Global Foundation For Children With Hearing Loss is collaborating with local partners in Nepal. The aim: establish expertise and services to enable more Nepali children 0-6 years of age and their families access to the full continuum of care required to help them overcome hearing loss, learn to listen and speak, and attend mainstream schools.
Our Nepal program initiated in 2022. It is focused on building local capacity in both the capital of Kathmandu and Province 1. The existing availability, accessibility, and provision of pediatric hearing services greatly differ between these two locations as do opportunity areas for strengthening them. During our initial assessment, we recognized that there are different needs within community and institution-based care. Thus, we have identified different approaches for each location but our plan is integrated and all actions contribute to the same overall goal.
There are five categories of activities that will be implemented in partnership with our Nepali colleagues:
Professional Training – The GFCHL professional team will teach its multi-year proprietary training curriculum to expand human resources to support the 0-6 population of children with hearing loss learning to listen and talk. The curriculum is customized to the needs of the participants and covers pediatric audiology, auditory-verbal therapy, and early intervention. Those trained by the GFCHL will be prepared to train others in the country to make the benefits exponential and sustainable. 
Hearing Screening – Implements proactive and sustainable screening programs for newborns and children up to 3 years of age for hearing loss in both medical and community settings.
Hearing Technology and Resources – Establishes a sustainable system to deliver hearing aids to young children including ongoing maintenance and repairs. Identifies and sources needed audiological equipment and therapy resources. 
"Center of Excellence" – A new medical site in Province 1 will be the first of its kind in providing the full slate of pediatric hearing care and habilitation services in a single location. This Center of Excellence will also become a referral point for young patients who do not pass community-based hearing screening.
Government and Local Organization Engagement – We will engage with government officials to help achieve policy aims related to pediatric hearing loss in Nepal and our program's goals. We will also collaborate with local NGOs and organizations working in the pediatric hearing space to maximize efforts to improve care for young Nepali children with hearing loss.
Media and Outreach – We will raise awareness for pediatric hearing loss and timely interventions among families, medical and educational professionals, and the community at large.