OPPORTUNITY
Bhutan's National Policy for Persons with Disabilities aims to strengthen child health and education services and reduce the impact of disability on people's lives. Regarding ear and hearing care, Bhutan aspires to establish local services and expertise to address hearing loss in children.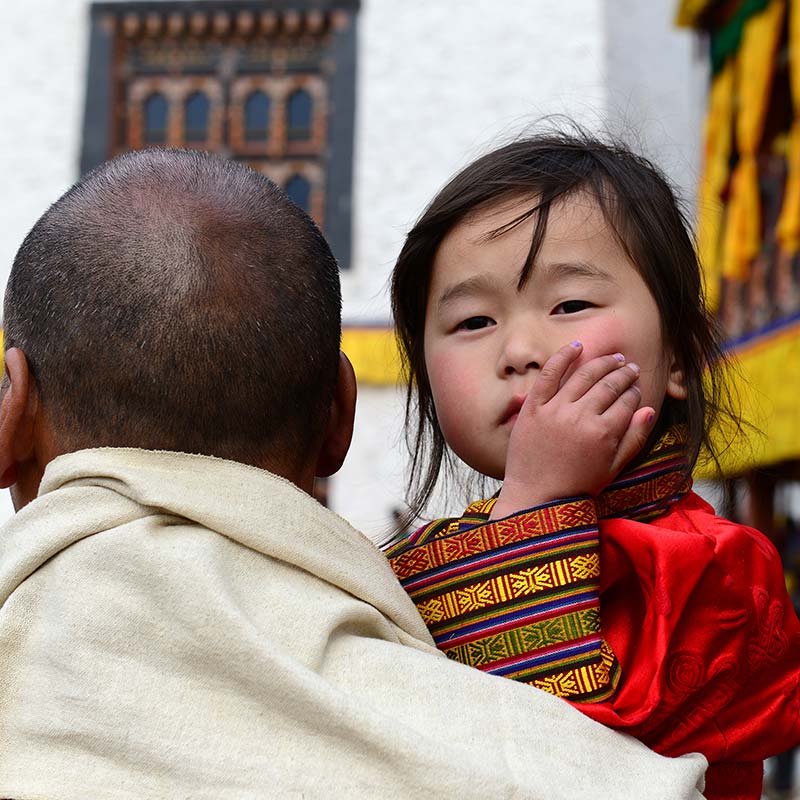 OUR SOLUTION
The Hear, Listen, and Speak Program for All Bhutanese Children was a collaboration between the Kingdom of Bhutan, the United Nations Technology Bank for the Least Developed Countries, Global Foundation For Children With Hearing Loss, and Medtronic Labs. GN ReSound donated hearing technology and related technical support. 
This nationwide, multi-year program addresses gaps in ear and hearing care for Bhutanese children with hearing loss and those with ear disorders.  
In 2021, the Global Foundation For Children With Hearing Loss led the strategy development of program elements for babies and young children ages 0-6 with hearing loss to enable them to listen and speak.  Bhutan currently does not have such services or expertise. The GFCHL completed an assessment of need and made recommendations to address gaps in the Continuum of Care for the 0-6 population of children that were well received by the Bhutan Ministry of Health. 
The larger program also implements screening and preventative care for Bhutanese children 7-14 years of age with typical hearing to ensure they have healthy ears ongoing. 
Through the delivery of hearing screening and referral technology, audiology equipment, hearing technology and related accessories, professional training, family education, and community outreach, the country of Bhutan will be prepared to provide sustainable ear and hearing care services for their children 0-14 years of age both now and into the future.